hahaha.... okays, I guess I'm volunteering to be the firstto contribute to the community.... Miroku+Sango icon!





.....and, uh, just in case you're wondering, no, this does mean I now have a good photo editing program. Lets just say.... this took a LOT of cutting and pasting and screencapping in the normal Paint program. It took forever. Uh....most of the stuff I do until I do get a good photoshop program will probably be...er, not as l33t as this. I'm more comfortable with a simple pencil and paper.

Oh, yeah...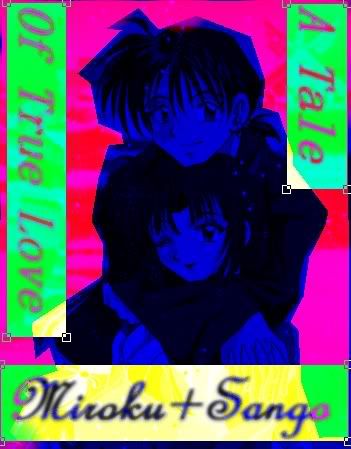 And, uh... I think the artist of the base-base pic is ...Flami? well, the site is here.